Today's generation thinks differently in terms of their choice of a new swimsuit. Because of this inevitable change, we spend extensive hours looking for the most stylish, fashionable, and daring styles to be the independent and sophisticated women we can be in our getaway.
Swimsuit styles like super-thin straps and strings, super sexy cutouts, and revealing suit designs can make you look stylish and daring but uncomfortable (especially with our worries about age). And you're not even sure of the sophistication it can offer. You will still end up unintentionally looking at the suits of other women on the beach and thinking about better bikinis and one-pieces you should have worn.
So before choosing the perfect look for your NEW swimsuit, make sure you know some tricks and factors to consider before going to different swimsuit online stores. Look at yourself in the mirror and imagine every detail you want in every angle, every curve, and every shape of your body. Want more tips? Scroll on.
COMFORT
Opting for the most comfortable swimsuit will never fail you. Believe it or not, not all swimsuits are the same. Every consideration you use to choose swimwear must all be for the sake of comfort. The size, the style, the color, the materials, the details, and many more are not just for the looks but also for the feeling of wearing it. Your choice must be about enjoying your vacation instead of spending it feeling conscious. No, you don't want that. Don't wear a revealing top and bottom if you're uncomfortable with exposing your body. Opt for a suit made of durable materials that do not feel flimsy. Go, pick a chic cover-up if you want to.
Here are our Bleu swimsuits that will ensure your comfort: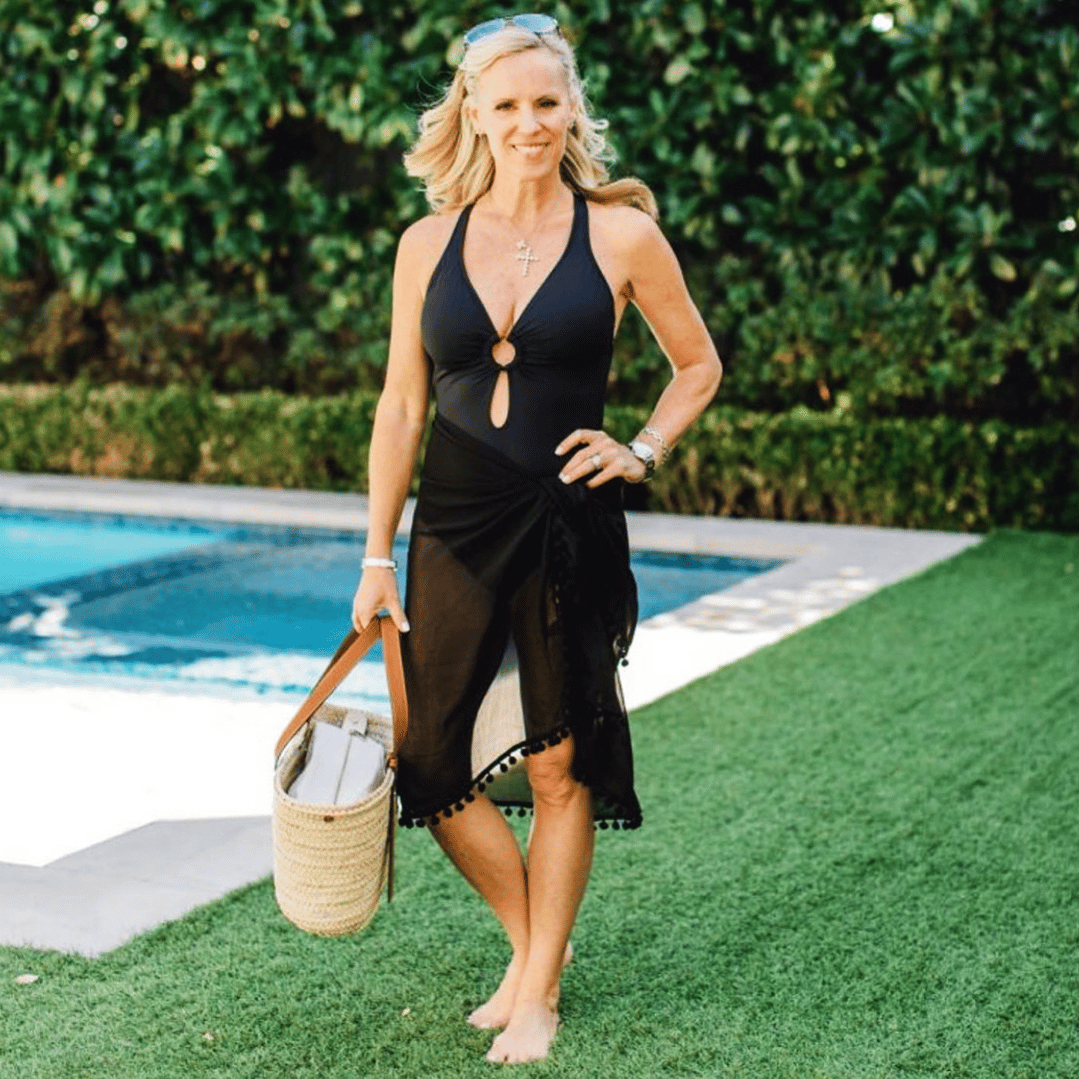 MIX AND MATCH STYLES
The ideal tops and bottoms are well-fitting and offer you the extra boost of confidence when walking under the sun. Women come in many shapes, sizes, and style preferences. Good to know that all bathing suits are made in different sizes and styles to accommodate what women need. While it's essential to have one to two one-piece swimsuit or a pair of top and bottom, having an alternative knowledge of mixing and matching suits are also exciting and memorable.
What we mean is, there's no need for you to buy new ones for every vacation. Just mix and match, and you'll have your NEW beachwear. After all, new and exciting experiences make life more fascinating.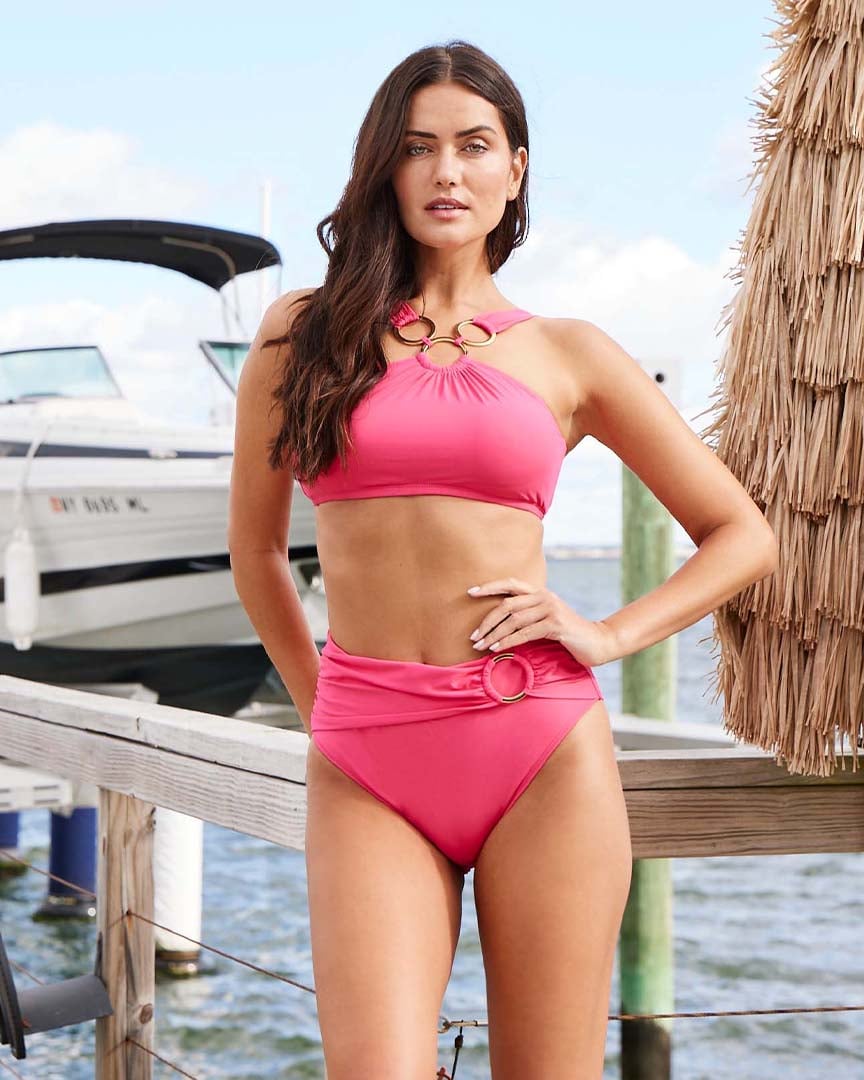 RIGHT COLOR
In choosing your swimwear, you must know how to pick the perfect bikini color according to your skin tone and characteristics. Choosing various suit colors is more than just about what color you prefer, but about your skin. You must select a color that will complement your skin.
And here's a quick tip: Dark colors are less noticeable, but light colors draw attention. If you want to highlight a part of your body, use light colors. If you wish to hide some features, use dark colors.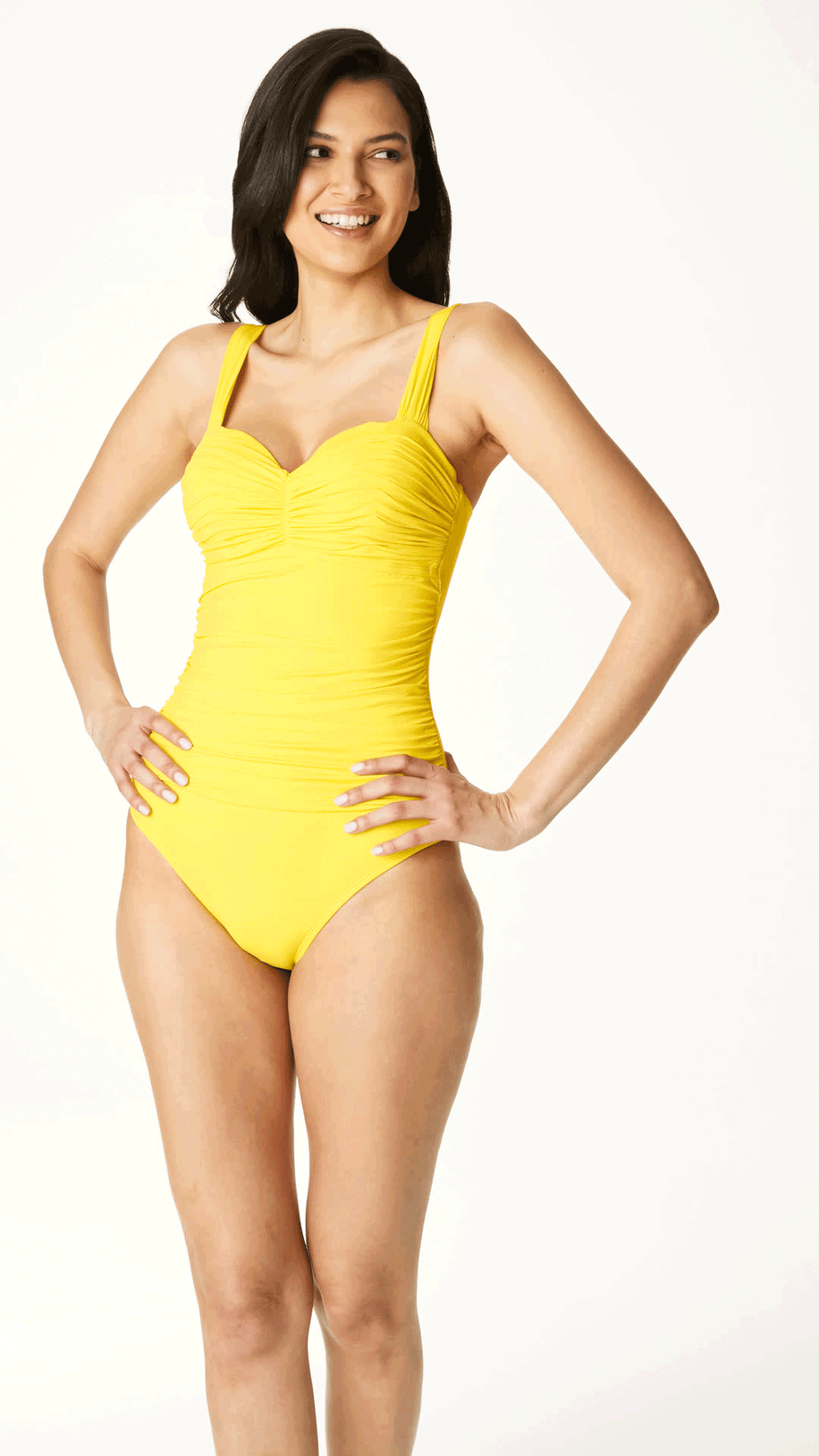 COVERAGE
For most women, the coverage of their swimwear determines the self-assurance of moving around in it. To ensure that the amount of coverage is appropriate for you, try it on and keep a check on how it looks in the front and back. It's also best to try different movements to see if it doesn't slip off or expose you. If you are confident that your swimwear will not come off or twist up when you run, dance, or move around-- then that's the right one for you.
DETAILS
Swimwear with shirred, high waist bottoms, ruffled sides, one shoulder ruffles, thick and thin shoulder bands, open back, etc., are all characteristics that help you flatter your figure. A tankini, for example, can cover your entire waist or reveal just the portion of your body you are comfortable showing. On the other hand, ruffles, vibrant colors, and designs can enhance your chest. If you don't want to draw attention to that area, you can use a simple top without any accents.
When you have a part of your figure you want to show off or minimize to draw attention, understand more the functions of every swimwear detail. The choice of swimwear can make you look young or old—why you should wear the right style with the right coverage, support, and comfort.
A short piece of advice Bleu by Rod Beattie wants to leave you is this:
You can only have fun under the sun if you choose the right one.