Summer is about to come! The perfect time to book your vacation with family and friends. Yet, one thing that every woman worries about-- is the thought of buying a bathing suit. We all know it. Choosing the best women's swimsuits for your vacation is not as enjoyable as choosing your destination. The latter has endless options—Caribbean islands, West coast, Virgin Islands, and beach resorts.
Whereas selecting the perfect swimwear means understanding your body type. What is the right color, the right cover, the right style, and the right fit? So, if you're not confident in choosing your swimwear, don't worry because Bleu got you all the right factors you need to consider.
Hands down to these tropical look swimsuits! With the leafy patterns and floral tones with hints of different colors, you can wear the feeling of delightfulness that will transport you to the tropics and other destinations.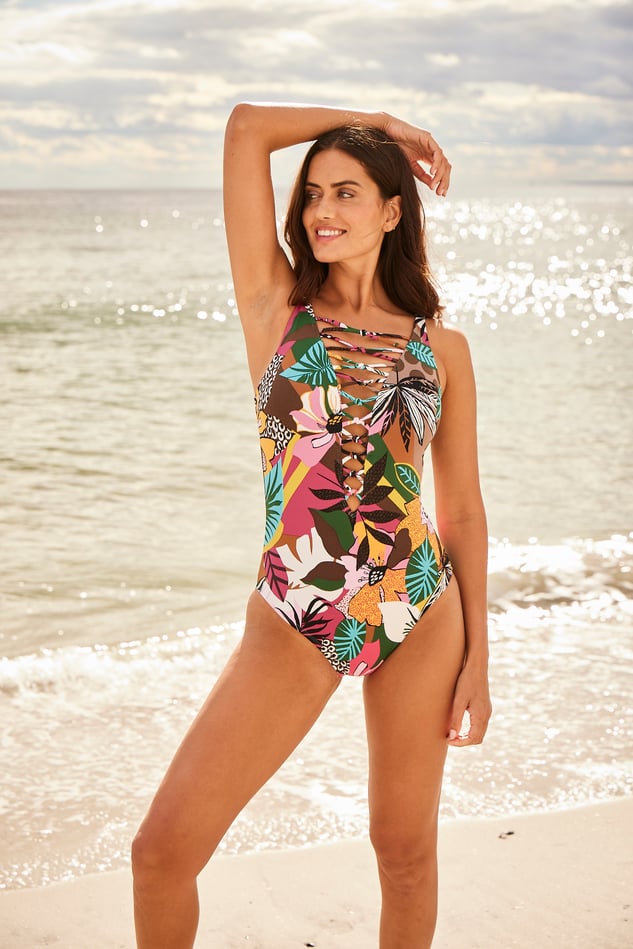 Feel the blues in these blue gradient swimsuits that represent authority. These bathing suits look great on everyone and will give you exceptional confidence to walk under the sky and over the sea.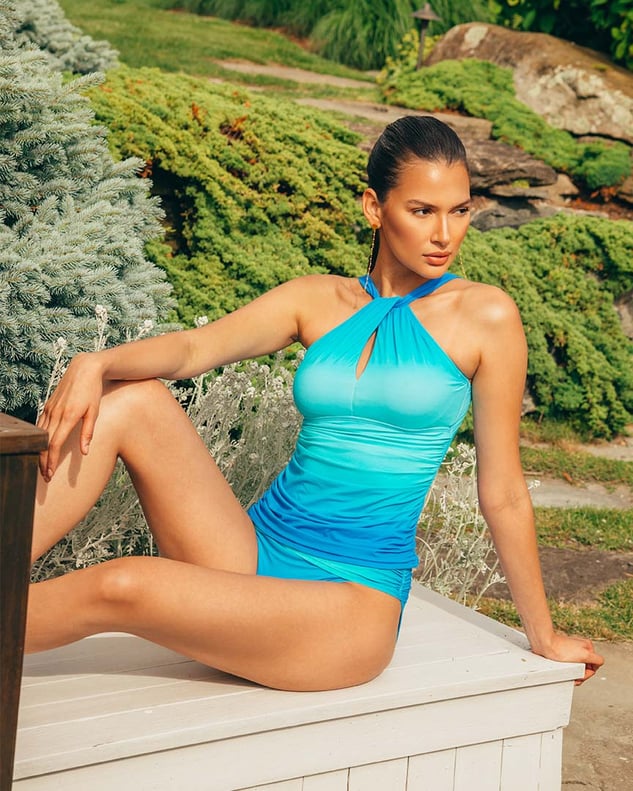 You will love everything about this trippy multicolored pattern of leaves. From one-piece suits to bikini tops and bottoms-- you know you're highlighting your curves and declaring your rich and subtle fashion style to your go-to destination.
Stay ahead of the fashion trends while still uplifting what's classic and elegant. The ring designs complimenting these swimsuits in various bright colors will make you timelessly modern and stand out on your vacation.
A combination of retro style and paisley pattern make up these unconventional and artsy bathing suits. These are ideal for uncharted adventures and unexplored beaches.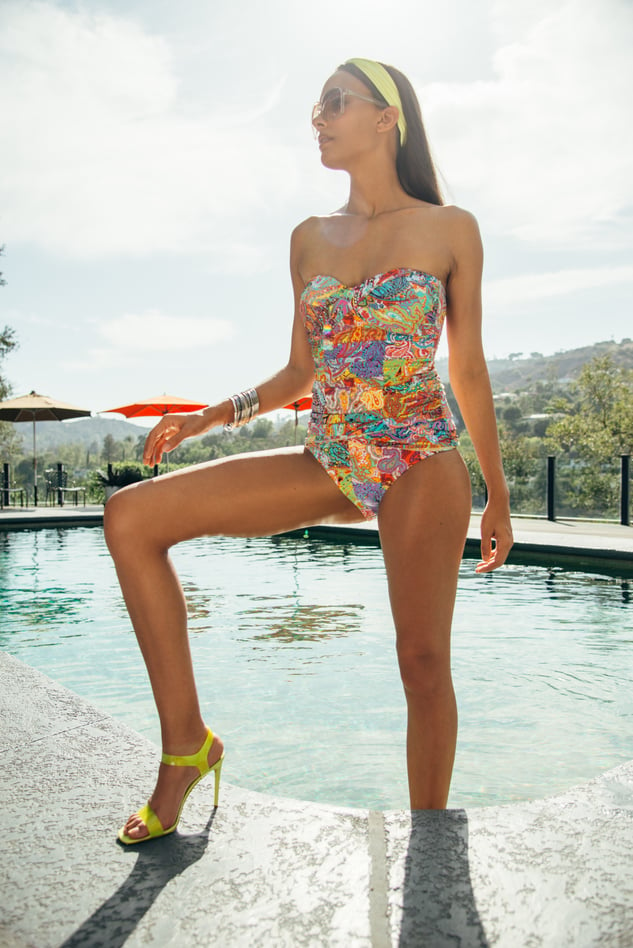 Wander around a place of happiness and feel the bliss with these blue swimsuits of coastal floral impression. What a way to leave a mark on your destination because floral blue speaks for inspiration.
When summer starts to encourage people to prepare for their travel, some will take their time to decide which destination is right for them.
But do you know what's harder? Not being able to prepare for the right swimwear when your adventure is already near.
So, narrow everything down from your destination to your vacation attire. For nothing beats a woman who's ready to go!
Get your vacation swimwear now and be ready for summer.